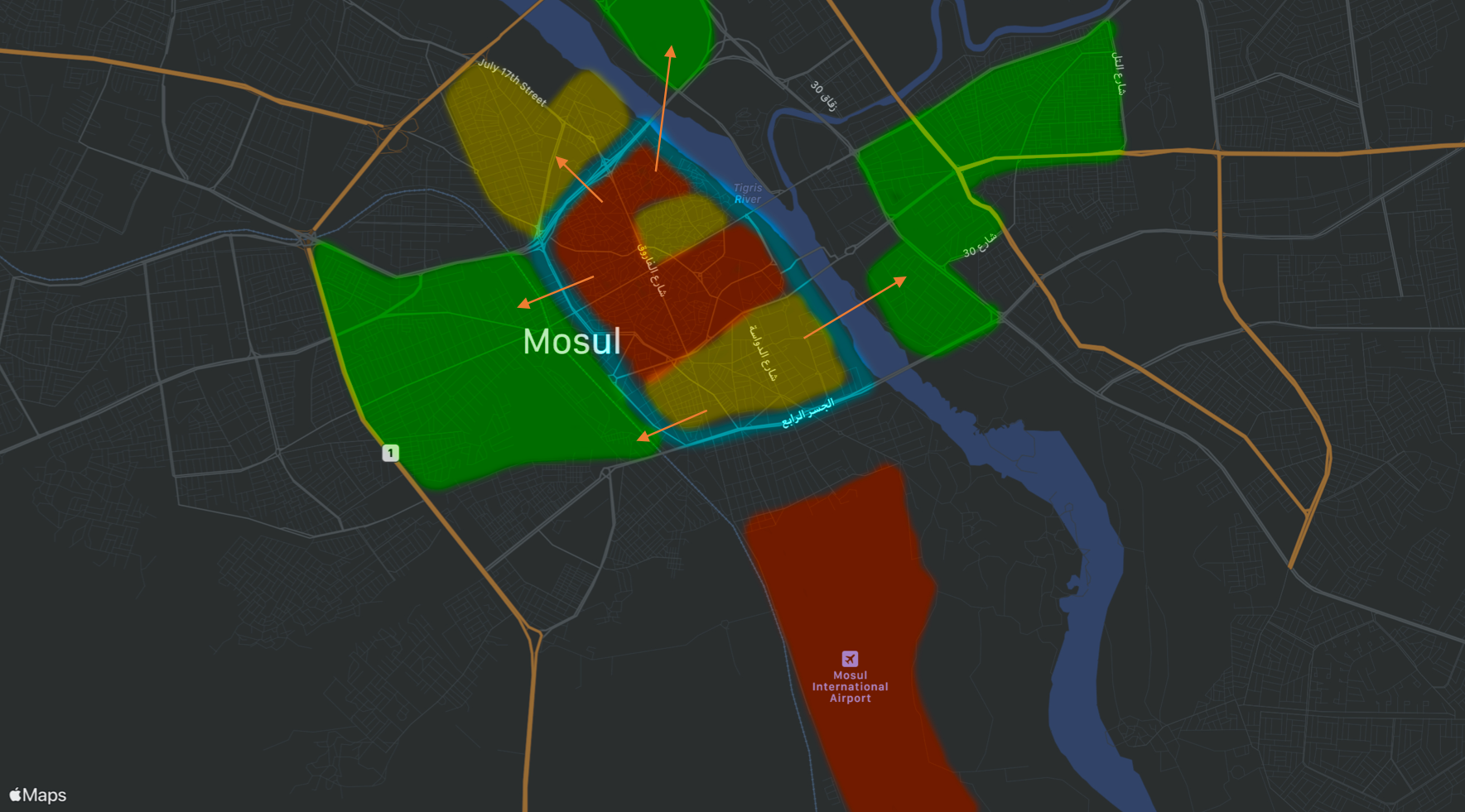 PROJECT TYPE:
CONFERENCE PRESENTATION
Reversing Erasure: Re-narrating the Destruction of Mosul's Historic Centre
During periods of conflict, cities experience destruction on the micro and macro scale, from heritage to infrastructure, including landmarks and private dwellings. This paper will present and document a timeline and analysis of the destruction taking place in Mosul's old town between 2014 and 2017, and the aftermath from 2017 to 2019, and discuss the impact of the destruction on heritage, culture, and identity.
The investigation of the timeline will question the
shift in urban spaces , houses and heritage sites, to eventually establish a visual map detailing the places of destruction .
The paper underlines the destruction within the old city of Mosul as a baseline for understanding the fate of
the city; the potential for reconstruction, its obstacles, and the effect of the potential shift in its identity in the cultural image of Iraq in general. Whilst reconstruction projects are taking place in Mosul's old town, the progress is slow , and the projects appear not to be directed towards providing the much-needed shelter and accommodation for the town's internally displaced peoples (IDP's).
The visual map will set a baseline for comprehending the systematic targeting and destruction of particular spaces, as well as providing potential methodologies for future reconstruction proposals. On the one hand, affected spaces reflect on the aesthetic and function of the urban and architectural entity in Mosul's old town, on the other hand, they may catalyze a de facto change in identity, and scar traditions built through the accumulation of a politicized daily life within the alternation of generations.
Factors that come in play in shifting the identity of Mosul's old town is explored in the political, physical and historical fields; The systematic targeting of historic cities damages more than mere physical structures,
it affects identity of traditions, historic layers, and immaterial heritage. These layers are weaved within the social and urban fabric in Mosul, and the systematic attacks are explored in relation to a bigger-scale scheme of a de facto change in the Mosuli Identity.
The Project was chosen to be published in the

RIBA's President Awards for Research 2019 book of abstracts.