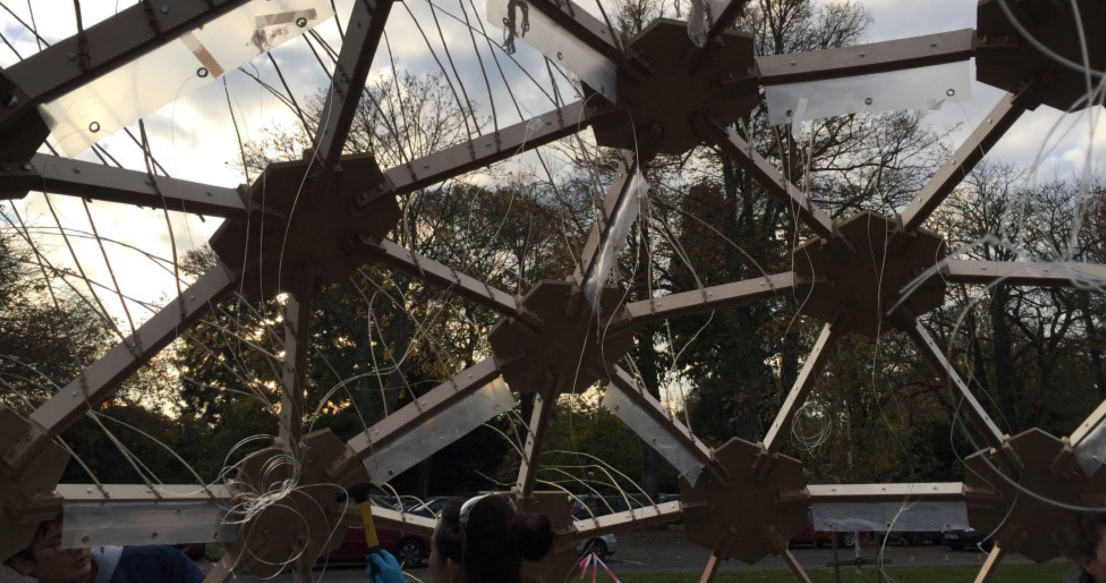 Project's Name: 
CNC Cut Geodesic Dome.
Project's Type: 
Live Build Project.
Project's Location: 
University for the Creative Arts - Canterbury, UK.
Between the complexity of calculations and the simplicity of the form comes the greatness of this live build project, engaging in such high level of details has allowed for critical thinking in terms of joint designs, strut lengths, load calculations..etc.

The project, made from ply wood and willows, is  a physical realization of how Geodesic domes work. the design of the junctions and the struts and the rotation of each one give structural comprehension through experimentation. A rhino mathematical model is made in Rhino, and it offers detailed dimensions in terms of real life implementation.

The choice of contrasting materials, being an artificial CNC -Cut ply wood, and natural willows composes a conversation between the natural and the unnatural, and how dependent the natural is to the artificial, yet it still has its own sense of direction, the next step in this project is to document how willows will degrade over time, and its maintenance-ability.