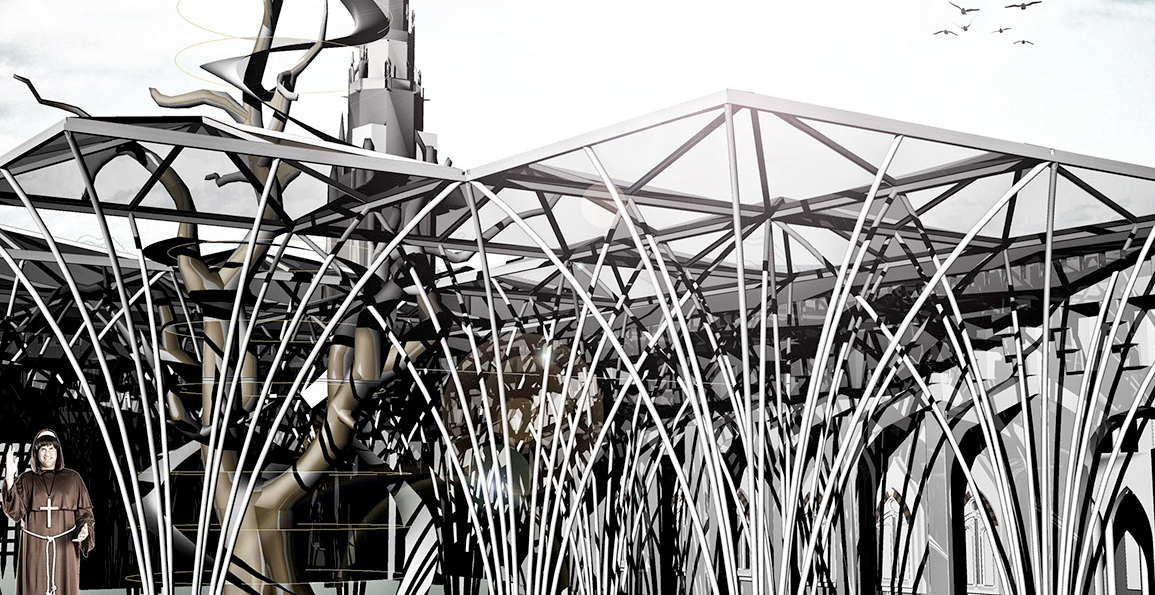 Project's Name: 
Like Mag!c
Project's Type:
 Experimental VR
Project's Location: 
Greyfriars Gardens - Canterbury, UK.
As the potential of creating a VR environment increases, this project takes advantage of its technology through recreating stories and buildings in a historic site.

Located in Canterbury - Kent, Greyfriars Gardens have historical values as it was and still is a home for the Franciscans inhabiting the site. This project aimed to relive the experience of the old church, as it was demolished a century ago. In addition to reviving that building, this project also narrated the story of St. Francis of Assisi, with events of his life visualized throughout the project. Finally, the project also aimed to experience people's behavior in a VR environment, through the creation of imaginative conceptual elements, to register how users behaved around them, as a part of the Environmental Behavior Theories.

The project's purpose was based to test the environmental behavioral theories discussed in the Thesis. You can check out the thesis 
HERE