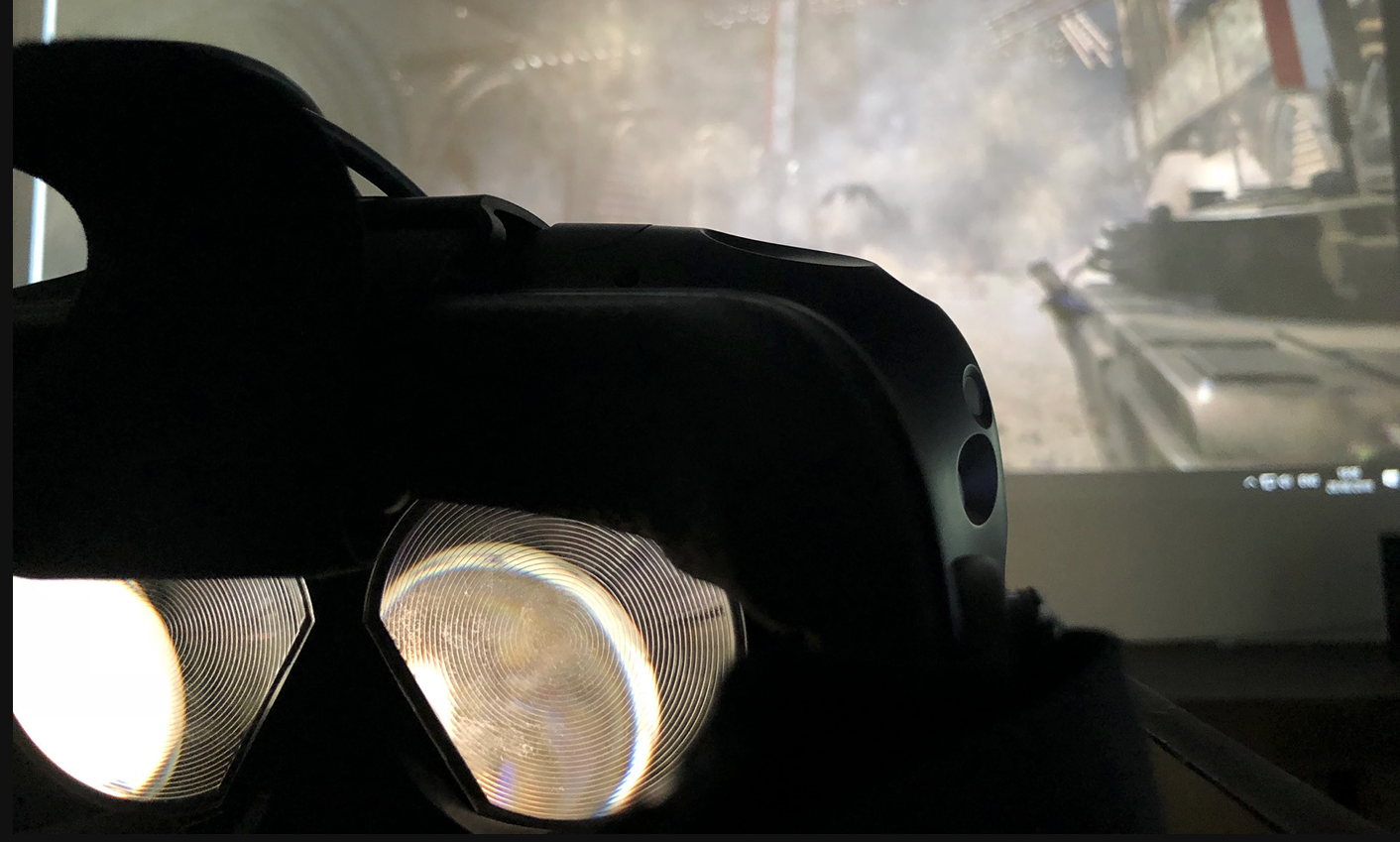 Project's Type: 
VR Simulation and GameSpace
Project's Location:
 Installation:
University for the Creative Arts- Canterbury. 
VR Location:

Al-Najafi Street, Mosul, Iraq.
Awards:
 Academic Prize MA Architecture & MA  Interior Design 2017-2018
Between the poetry of a cultural space and the misery of a destroyed one, a fine line is drawn, this line is conventionally known as war. These wars tend to destroy the physical heritage as well as immaterial spiritualities in a space. However, with the continuous development of technology, it is possible to relive a story, see what went wrong, when and why. Stories of destruction, fear, resentment and bad choices, after 2016 left nothing but the aftermath of destruction that was left to mark the worst war in the history of Mosul, these stories are waiting to be told to then make clear where we stand at the moment. We are, more or less, in the temporal state of 'zero', we look back to see destruction, look forward to see the future; it's an endless dilemma between the lucid and the real.
Area 87 is a virtual investigation of the principle of 'zero space'. A zero space is defined as the transitional space between the outside -negative- and the inside -positive- (Glanville, 2014), this definition transforms to become temporal in Area 87, as it utilizes the metaphor of negative and positive spaces to walk the user through a timeline of Al-Najafi Street- Mosul -negative space- , to then reach a space of lucidity -zero space-, in which every movement changes the future - positive space-.  Thus, the project is an interactive VR experience to inform the users on the destruction taking place in Iraq.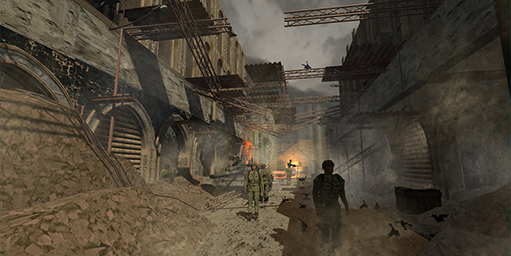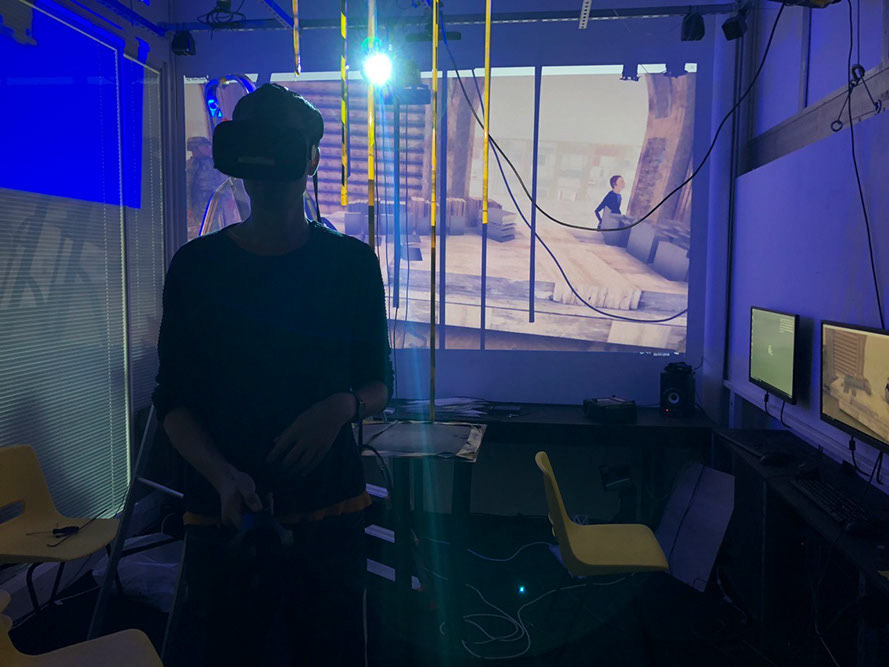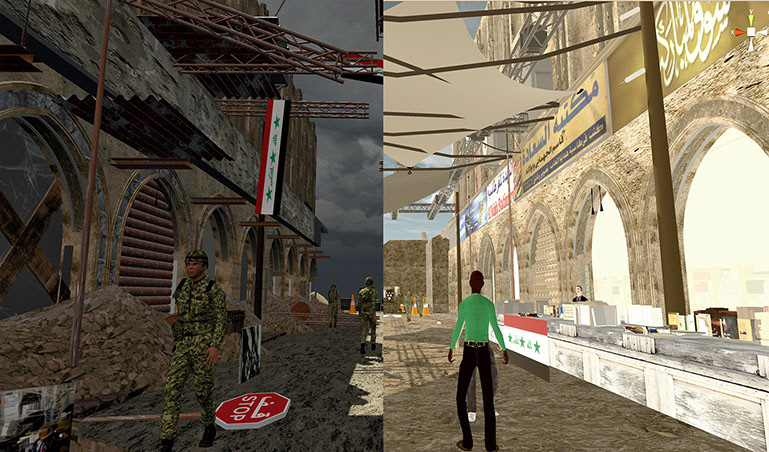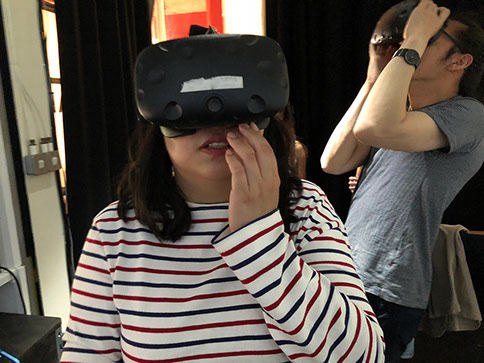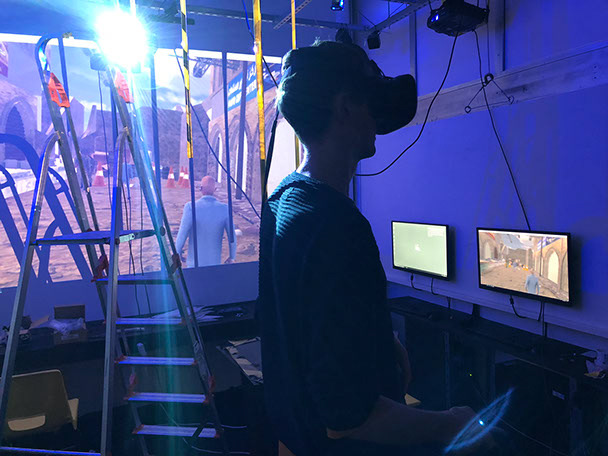 Artists have tried to portray war through many different methodologies, however, the use of VR is relatively unexplored in the frame of the mentioned purpose, VR can be immersive, time-based and interactive, which engages the user in the issue more and keeps that experience in their memories.
Virtual Reality has become the new medium to portray feelings and art, it offers an opportunity to deliver a message for the user to experience otherwise undeliverable feelings first hand, experience that can not be lived in real life at the temporal state of the place.
VR Projects, in this manner, are either used for journalism '360 Videos', gaming 'Good graphics, no purpose', storytelling 'observing'. Area 87, on the other hand, aims to fuse journalism, purposful gaming, and story telling, through telling a story, while the user's behavior in the space can change the outcome of the project.